Safest solution for stairs with a landing
Custom made in the U.S.A. to fit your staircase
Installed in one day
Slim rail system provides elegant turn
Curved Stairlifts by Merrett Stairlifts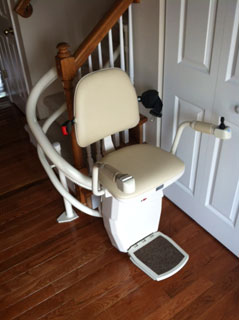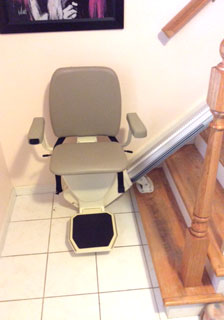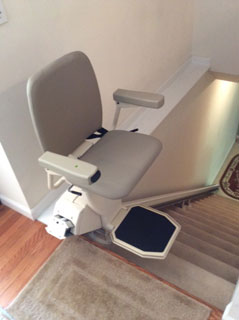 Straight Stairlifts by Merrett Stairlifts
Slim design folds to 10.5"
Installs in 2.5 hours
Made in Missouri
No grease ever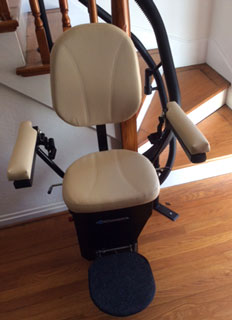 Helix Custom Curved Stairlifts
Free in-home consultation
Special photometric measuring system
Custom-made at the factory to fit perfectly in your home
Welcome and thanks for choosing Merrett Stairlifts
Why have over 1500 people in Saint Louis, Kirkwood, Saint Charles, Jefferson county, and the surrounding areas chosen Merrett Stairlifts to provide a stairlift for their families?
We have an A+ rating with the Better Business Bureau.
Fully insured.
Free "no pressure" evaluation of your stairs and "no surprises" pricing.
Personally install your stairlift and prompt service when needed.
Most stairlifts installed within one week of order. Takes about 2 1/2 hours.
As new owner, clients can expect the same integrity and dedication from me as they received from Merrett.
I have been self employed as a remodeling contractor since the mid 90's. I started working with Merrett in 2012 and received my Harmar installer certification in 2013. Founder Merrett Litherland started Merrett Stairlfts in 2003.