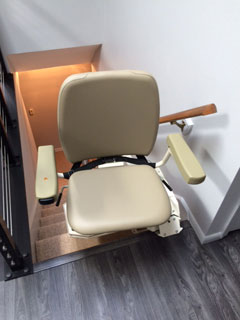 A used stairlift is a great cost-saving option
Used stair lifts are units that we buy back from our customers.
Same quality, but they cost about $1000 less than a new unit.
If you are considering a used stair lift, please give Merrett Stairlifts a call at 314-965-3899 for a free in-home consultation.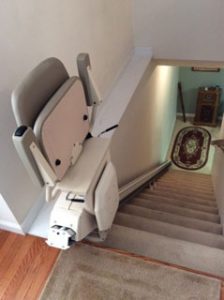 Straight Stairlift folded up at the top of steps.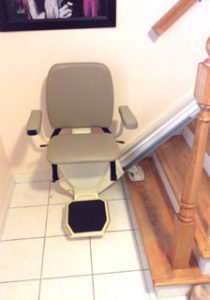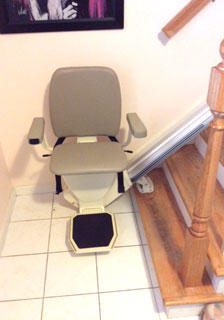 Straight Stairlift at the bottom of steps.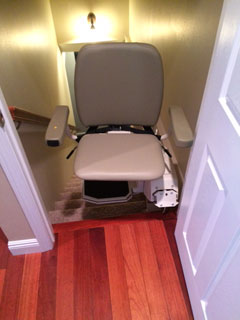 Pinnacle Stairlift at the top of the stairs with basement door.